Connected Car Test Program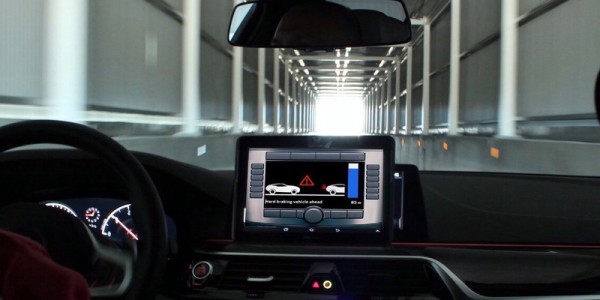 Connected Car Test Program
Safe is a car that smartly adapts to the conditions around it
DEKRA offers a complete scope of laboratory testing, test area testing, field testing, certification services and market-based cybersecurity assessments to meet your testing and certification needs for the connected car. That's how we play a key role in keeping connected cars safe, secure and reliable.
Why DEKRA for Connected Car
Global approach: Global integrated approach for connected, automated and electric driving

Testing infrastructure: Unique testing infrastructure and testing development capabilities

Involvement in new automotive technologies: Strong involvement in new automotive technologies and regulations
Our automotive heritage and track record in testing and verification, in both automotive and telecommunications, give our customers a competitive edge in a future where nothing on the road will work alone. We offer a complete scope of testing services for the connected car and help you with wireless connections, interoperability, electromagnetic compatibility, cyber security and functional safety.
In addition, we offer you every type of certification you may need to market your connected car components, systems, and vehicles around the world. From Bluetooth, MirrorLink and Wi-Fi to PTCRB and AirFuel and market access to Europe, Asia and the US.