Photovoltaic Product Test and Certification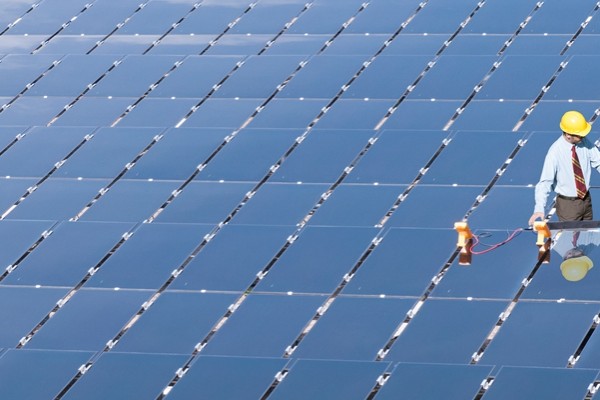 DEKRA One Stop Solution of Photovoltaic Industry
Since the Industrial Revolution, the energy mix of most countries across the world has become dominated by fossil fuels. This has major implications for the global climate, as well as for human health. To reduce CO² emissions and local air pollution, the world needs to rapidly shift towards low-carbon sources of energy renewable technologies.
Renewables are the backbone of any energy transition to achieve net zero. As the world increasingly shifts away from carbon emitting fossil fuels, understanding the current role renewables play in the decarbonisation of multiple sectors is key to ensuring a smooth pathway to net zero.
As an international expert organization, DEKRA offers a wide range of comprehensive services to address the challenges of the solar market based on national and international standards as well as industry and customer requirements. We have comprehensive experience and professional team providing supply chain services for PV projects of different capacities. Our goal is to streamline and manage the testing and certification processes across international boundaries and improve both global access and time to market for our customers.
DEKRA PV Module Test and Certification
PV modules are important components in PV power plant. Whether in open fields, deserts,on the roofs, different environments put higher demands on the quality and reliability of PV modules. DEKRA is able to provide a wide range of services for PV modules, including crystalline silicon, thin-film, integrated building and concentrated PV modules.
Test and Certification Service
IEC/EN 61215/61730 testing and certification

PID testing and certification

ANSI/UL 61215/61730 testing and certification

Salt mist corrosion testing and certification

Ammonia corrosion testing and certification

Sand dust corrosion testing and certification

Dynamic mechanical load testing and certification

Non-uniform snow load testing and certification

Transportation testing and certification of components

Photovoltaic module STC calibration

CE certification (Low-voltage Directive)

CB certification

PV Module Life Cycle Assessment

Factory inspection

Panfile data package service

Customized test solution

Global Market Access (CQC, Inmetro, JET, BIS, CEC, MCS...)

Extended PV module test (IEC TS 63126; IEC TS 63209-1; etc)
Quality Assurance Service
Electro-luminescence (EL) test and infrared imaging

Potential induced degradation (PID) test

RoHS compliant test

Light induced degradation (LID) test

Production line sampling and STC test

Inspection and supervision services

Specific standard factory audit
IEC 62941 Quality management system certification

Training on standards and test methods

Evaluation of uncertainty in production line measurement

CBTL CTF Audit

Lab management system training and TMP audit
DEKRA PV Components Test and Certification
DEKRA PV Supply Chain Service
DEKRA PV Power Plant Service
DEKRA PV Inverter Test and Certification
DEKRA PV Energy Storage System Test Service